3 PHASE DIESEL GENERATORS BATHURST
What Are 3 Phase Diesel Generators?
Like single-phase generators, 3-phase models use alternating currents and have power cycles. Unlike their single-phase relatives, 3 phase diesel generators Melbourne have a higher number of conductor wires.
The multiple wires create three alternating currents that ensure efficient industrial power in a much more economical way than single-phase generators. They can maintain intense power outputs for long periods without adding astronomically to your business' electricity bill.
3 Phase Diesel Generators Bathurst: What Are They and Who Needs One
While single-phase and 3 phase diesel generators Melbourne are close cousins, building managers or business owners like you shouldn't fall into the trap of thinking, "either will do." Picking the wrong generator type can lead to all sorts of issues, including spotty power, complete breakdown, and sky-high energy bills. 
So, discover the definition of 3 phase diesel generators and why your facility could benefit from them below.
3 phase diesel generators Bathurst have these features
Three simultaneous currents
More intricately wired than single-phase, yet lighter and more efficient
Can withstand heavy loads and industrial usages
Incredibly versatile, economical, reliable, and robust
Who Needs 3 Phase Diesel Generators Bathurst?
Thanks to their ability to cope with long run times, high voltages, and operate with superior reliability and stability, they're perfect for all kinds of commercial and industrial applications, including:
Food production (commercial refrigerators and conveyors)
Construction sites (heavy-load engines)
Agricultural facilities (open standby units and engine-driven alternators)
SGEnergy stocks a wide range of three-phase generators constructed to withstand Australia's harsh climate.
Whether your business relies on industrial-grade boilers, heavy-duty agricultural equipment, or other machinery, our Kubota- and Perkins-powered 3 phase diesel generators can save you from damaging profit losses and liabilities.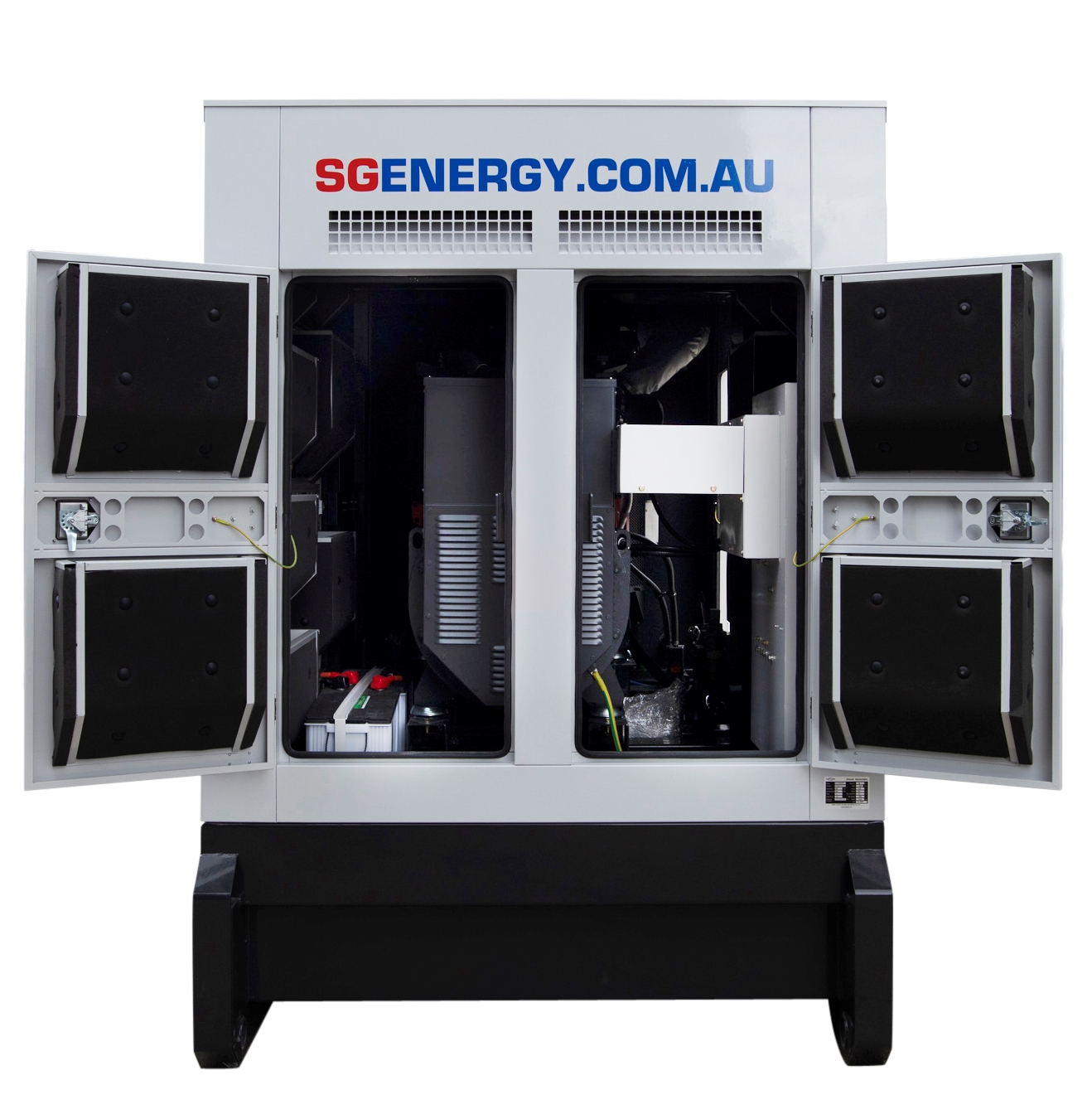 Don't Know Which of Our 3 Phase Diesel Generators Bathurst Is Right For You?